Recent Photos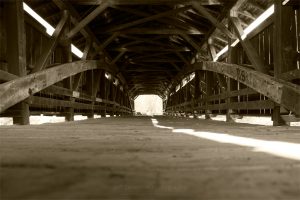 Last week, I decided to stop at Perrine's Bridge, the 2nd oldest covered bridge in New York, in Rifton, NY and was experimenting a little bit with perspectives.
---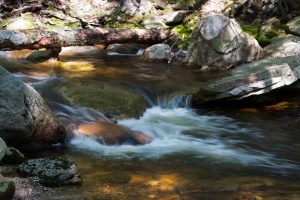 A photo of the Peters Kill at the Minnewaska State Park Preserve via the Red Loop and Yellow Connector trail system in Kerhonkson, New York.
---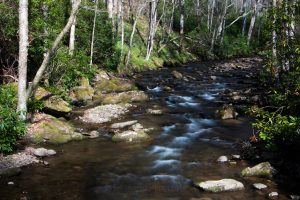 This 2 second long exposure is of the Doe River as it winds through the Roan Mountain State Park in Carter County, TN on a late April morning.
---
Recent News / Announcements
I'm happy to announce that my photo, "Signs", appears in the Spring 2017 print edition of Visit Vortex Magazine as well as on their website. My photo is featured in their article "Spring Walks" on page 13 of the magazine.
---
I'm happy to announce that my photography is now on display at the Hudson Valley News Network (HVNN) which is located at the Dutchess County Airport!
---
I am honored to have had my photo, "Testimonial Gateway in December", chosen as the RecordOnline.com's Photo of the Day on January 6, 2017.
---