Recent Photos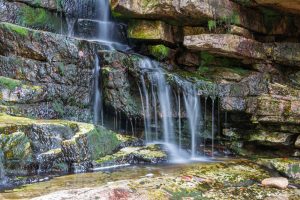 A 10 second long exposure of a mini waterfall at a severally dry Stony Kill Falls in Kerhonson, NY.
---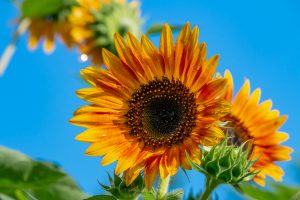 An Autumn Beauty Sunflower, standing well over the average 8′ in height, in bloom after an August rain storm in Ulster Park, NY.
---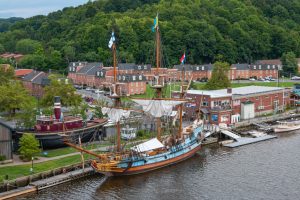 The Kalmar Nyckel docked on the Rondout Creek at the Hudson River Maritime Museum in Kingston, NY during it's 2019 visit to the region.
---
Recent News / Announcements
I currently have 2 photographs hanging at the Esopus Town Hall as part of the Ulster County Photography Club's "What A Wonderful World" exhibit. The first photo on display is "Overlook Pavilion in Autumn." The photo of the Overlook Pavilion at Scenic Hudson's Poets' Walk Park in Red Hook was taken last Fall on October […]
---
I'm happy to announce that my photo, "Signs", appears in the Spring 2017 print edition of Visit Vortex Magazine as well as on their website. My photo is featured in their article "Spring Walks" on page 13 of the magazine.
---
I'm happy to announce that my photography is now on display at the Hudson Valley News Network (HVNN) which is located at the Dutchess County Airport!
---