Recent Photos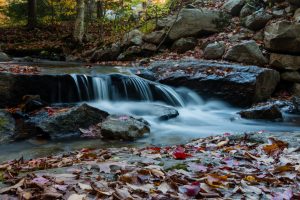 Taken on a late October morning, this long exposure photograph of the Coxing Kill was taken at Mohonk Preserve in Gardiner, NY.
---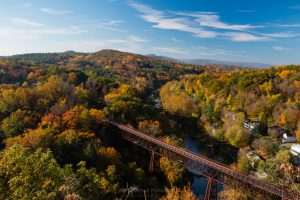 A shot of the Rosendale Trestle and surrounding valley from atop the overlook on Joppenbergh Mountain in Rosendale on a late October morning.
---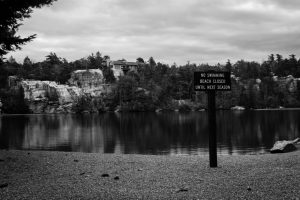 This black & white photo announcing the closure of the beach was taken on the shore of Lake Minnewaska at Minnewaska State Park in Kerhonkson, NY.
---
Recent News / Announcements
I currently have 2 photographs hanging at the Esopus Town Hall as part of the Ulster County Photography Club's "What A Wonderful World" exhibit. The first photo on display is "Overlook Pavilion in Autumn." The photo of the Overlook Pavilion at Scenic Hudson's Poets' Walk Park in Red Hook was taken last Fall on October […]
---
I'm happy to announce that my photo, "Signs", appears in the Spring 2017 print edition of Visit Vortex Magazine as well as on their website. My photo is featured in their article "Spring Walks" on page 13 of the magazine.
---
I'm happy to announce that my photography is now on display at the Hudson Valley News Network (HVNN) which is located at the Dutchess County Airport!
---